About Us
The Vancouver General Hospital (VGH) Cardiac Catheterization Laboratory (VGH Cathlab) is a specialized heart imaging and intervention center. There are 5 such facilities located across British Columbia. Our center has 3 angiography suites. Two of them are dedicated to diagnosing cardiac artery blockages and, if necessary, opening those blockages. Today, the cardiac angiogram is a very common procedure used to diagnose heart disease and VGH does approximately 5,000 of these procedures every year. The third angiography suite is used to perform other cardiac procedures including electrophysiology ablations, device implants and structural heart procedures.
Our Team
Our team includes a dedicated group of highly trained physicians, nurses, radiology technologists, administrative, clerical and other support staff working as a team, performing procedures to the highest standards
Administrative and Clerical Staff
Our group works hard to process over 5,000 referrals that come through the VGH cath lab each year.  We have two Triage Coordinators: one whose focus is cardiac cath and structural heart procedures, and one whose specializes in Electrophysiology and device procedures. They work to prioritize the referrals and along with our 3 clinical secretaries work hard to get patients efficiently booked for all the tests. We strive to make sure all patients know what to expect and have the required information to prepare for their procedures. Once patients arrive at the Heart Services, Station # 7 at VGH they are greeted by our front desk clerk who will admit you on the day of your procedure.
Nursing Staff
The VGH Cath lab is staffed with a team of critical care trained registered nurses. Patients are closely monitored and cared for by our nurses before, during, and after each procedure to ensure optimal care. Patients and family are encouraged to ask questions at any time, to make certain they leave the Cath lab safely and well informed.
Radiology Staff
The radiology technologists are responsible for operation and maintenance of the angiography equipment, management of the cardiac image database and Cardiac CT scanner, as well as application of radiation protection principles. This ensures patient and staff safety and quality diagnostic imaging to help guide good patient healthcare decisions.
Support Staff
The function of the labs would not be possible without our support staff. The lab has a data and inventory specialist, care aids, cleaning, inventory supply and transcription staff that work collaboratively with the rest of the team to provide patients with a well-organized experience here at the VGH lab.
Our Physicians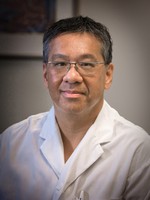 Dr. Anthony Fung is the Medical Director of the VGH Cath Lab, and a Clinical Professor at the University of British Columbia. His research and clinical interests include acute coronary syndrome, chronic total occlusion, and intra-coronary imaging. Dr. Fung is passionate about training future physicians, and conducting clinical research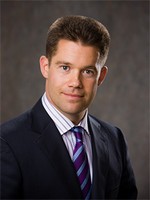 Dr. David Wood is a Clinical Associate Professor at the University of British Columbia.  He specializes in coronary and structural heart disease intervention. As a key member of the Centre for Heart Valve Innovation in Vancouver, he performs a new, innovative, minimally invasive treatment called TAVI (Transcatheter Aortic Valve Implantation) for people with diseased heart valves.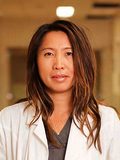 Dr. Jacqueline Saw is a Clinical Associate Professor at the University of British Columbia.  Dr. Saw has special expertise in management of SCAD (spontaneous coronary artery dissection), FMD (fibromuscular dysplasia), carotid stenting, and LAA (left atrial appendage) closure.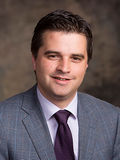 Dr. Nathan Brunner is a Clinical Associate Professor at the University of British Columbia.  His research interests include the clinical management of pulmonary hypertension and the assessment of pulmonary hypertension through hemodynamics and non-invasive imaging.
Electrophysiology physicians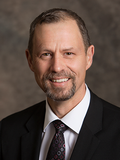 Dr. Krahn is a Professor in the Division of Cardiology at the University of British Columbia. His clinical expertise is in management of cardiac arrhythmias. His current research interests include investigation of genetic causes of arrhythmias, causes of loss of consciousness and implantable arrhythmia device monitoring.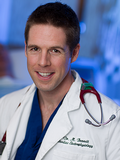 Dr. Matthew Bennett is a Clinical Associate Professor at the University of British Columbia. His current research interests include novel implantable devices and implantable arrhythmia device monitoring.
Dr. Jason Andrade is a clinical assistant professor at the University of British Columbia and a member of the Divisions of Cardiology at Vancouver General Hospital and St. Paul's Hospital. He is the associate director of the Atrial Fibrillation clinic, director of non-invasive electrodiagnostics, and director of the electrophysiology laboratory at Vancouver General Hospital.
Cardiac surgeons
Dr. Richard Cook
Dr. Leith Dewar
Dr. Virginia Gudas
Dr. Mike Janusz
Dr. Peter Skarsgard
Dr. Joel Price